Arrest and incarceration rates have been going down since 2010. Imprisonment isn't something people often worry about 'til it happens. When you or your loved one gets arrested and you don't have enough cash, getting a bail bond only makes sense. All of them promise affordable rates and fast release from jail, but not all of them are trustworthy.
Today, reports on fraudulent bondsmen in North Carolina are widespread. One of the charges even involved an agent falsifying a death certificate for their bail jumping client. If cases like these persist in the US, how do you know who to rely on?
Look for Experience and a License
Like other types of lenders, dependable bondsmen are licensed. Ask your prospective bond agent if they have a license, or search for it online. An easy way to know if a bondsman is reputable is by looking at their track record. While there are plenty of bond agencies in Charlotte, it's good practice to choose one with years of experience under their belt.
Look for Reviews and Recommendations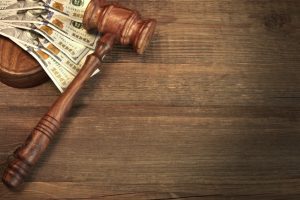 Start by asking your friends and family if they know a bondsman that helped them well. You can also look for reviews online. Try searching for your prospective bail bond agents on Yelp. There, you'll find helpful ratings and comments about the bond agents' services.
Bondsmen with strong ties to the community know the ins and outs of your state's jail system. This is because they often cooperate with courts and attorneys. Your defender has many connections in his legal circle. Don't hesitate to ask them if they know a trusted bail bond agency.
Look for Transparency
Bondsmen significantly decrease the amount that you have to pay for bail. If you're bailing out of a major felony charge, you still have to pay a hefty bail bond fee. It's important that you understand the process behind the amount you're paying for. If you think their fee is too much, ask them how they landed on the price. If they refuse to explain it to you, it's time to find another agency to handle your bail.
Look for Good Customer Service
Even if they handle multiple cases every day, it's important for any bondsman to understand and empathize with their client's situation. A good bondsman should always be ready to assist you through the process without any hassle.
Look for 24/7 Availability
An arrest can happen at any time of day. Nobody expects getting arrested. Because of this, you'll need a bail bond agency that is ready to help you anytime.
No one wants to spend their time waiting for trial in a jail cell. No arrestee should be exploited because of their situation, either. When in doubt, ask for help from friends, family, and your attorney in deciding which bail bond agency to trust. Educate yourself until you're vigilant enough to know the difference between a bondsman that will get you out of jail and a bondsman that will pull you into the slammer with them.