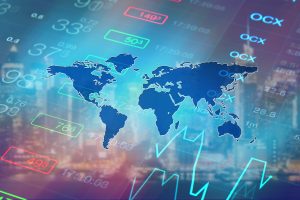 To review Algomi as a company, we must first understand the way financial technology is revolutionising the finance industry. In the early days of financial technology, well-established financial institutions like GoldmanSachs and others tried to distance themselves from financial technologies. This because they believed that fintech companies posed a threat to their monopoly on the finance industry. New studies have shown that the finance world has been revolutionised by the partnerships between fintechs and big banks that lead the way into the future.
Algomi is primarily a software developer. They have been developing software that changes the way fixed-income traders work since 2012. They have been helped by investments and partnerships from large financial institutions like Euronext and AllianceBernstein, who took the time to review Algomi.
Products on offer from Algomi
Algomi offers a range of products for both the buy-side trader and the sell-side trader. A great thing about Algomi's software is that they link together, bilaterally improving each system's efficiency and ultimately helping both the buy-side and sell-side traders.
For the buyer's side there are two different types of software available. Honeycomb turns large, often incomprehensible data sets into valuable, usable information. It uses data from many sell-side sources to help traders get a clearer picture of the market as a whole. The information is displayed in an engaging, intuitive and informative way, allowing the investor to see the information clearly from what was before a huge, incomprehensible mass of data.
Another system that was recently acquired from AllianceBernstein after a long review of Algomi is ALFA. ALFA allows the trader to see the entire bond market on one screen, clarifying the bigger picture in real-time. This helps traders reposition portfolios quickly.
Collaboration on the sell-side
Algomi's partnership with pan-European exchange Euronext shows the company is serious about helping all traders. The plan with Euronext is to develop a trading platform that can be rolled out worldwide.
The other program offered by Algomi is Synchronicity. This connects the trader to a network of traders and salespeople, using their data to gain an insight into the best trading opportunities.
All of these programs focus on collaboration and fostering a relationship between salespeople. For more on this Algomi review, stay tuned.