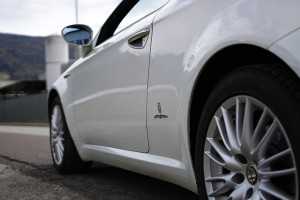 One of the most common questions car owners ask is this: 'What's the darkest tint I can legally get for my car?'
Each Australian state has different laws when it comes to car tinting. If you're found guilty of going beyond the allowable darkness level, you will receive a vehicle defect notice and will have to shoulder the costs of getting the tint removed. You will also not be allowed to have your vehicle registered.
But, the biggest concern car owners with illegal tinting will have to face is getting their car insurance null and void. If they don't meet the tinting requirements of the state, losing their insurance would mean paying a hefty sum or getting criminal charges pressed against them in case they get involved in an accident. This becomes an even bigger issue if the illegally tinted windows were found to be a contributing factor. So, if you're getting car tinting Perth homeowners are requirede to follow, be aware of all the relevant laws that apply to your state.
Understanding the Laws
All Australian states require a minimum visual light transmission or VLT limit of 35%. This doesn't include the front windscreen, as it can only have a visor strip on the top of the windscreen. This means that only 35% of the visible light passes through the tinted glass; the rest is blocked.
If you go beyond the allowed darkness, you may have to deal with the following issues:
Poor visibility when driving at night, which could lead to an accident.
Authorities may require you to remove your car tinting, which means additional expenses.
Failure to get your vehicle registered during the inspection.
Getting your window film manufacturers warranty void.
The only exceptions to these laws are the Northern Territory (NT), which allows a minimum VLT of 15% for windows behind the driver. Western Australia (WA) also has different laws, allowig only 20% VLT on all windows behind the driver. As for other vehicles such as trucks, commercials vehicles and buses, they need to follow a different set of tinting laws in most states and territories.