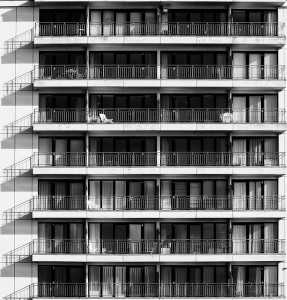 Setting up a hotel business is certainly an exciting prospect, not just because of the money you'll make, but also because getting into the hospitality industry requires time, planning and focus for you to become better at business.
You may either build your hotel from the ground up or buy the management rights to a hotel or motel and start from there. Either way, there are a number of critical items that should be checked on your to-do list as soon as possible. Below, Resort Brokers Australia shares the legal requirements of owning and operating your own hospitality establishment:
The Legal Requirements
Rental accommodation. It is required for hotel owners to secure a permit from the local government before they can proceed with establishing their business.
Food service and safety. The permission to serve food to customers is a different matter; in addition to securing a license from your local council, your food selection must also pass industry standards.
Civil liability claim protection. In the event that your guests break or lose property, what would happen to you? A little security won't hurt; make sure you're protected against unfair claims.
Licence to sell tobacco and alcohol. Naturally, you can't simply serve these two things. You'll need to comply with regulations on tobacco vending and a liquor license, respectively, to do that.
Transportation services. This one is entirely up to you, but it wouldn't harm the guests to make their lives a bit more convenient by offering transportation to and from your establishment.
What You Actually Need Before You Begin
A good grasp of the market. This can be achieved by dedicating a significant amount of time to research and talking to the right people.
An understanding of the industry. Again, study the industry to gain better insights on your new venture.
More-than-adequate funding. That doesn't just mean capital; it also means you need to have more in case of surprise expenses (on top of a few other things).
A reliable and experienced partner.
Ultimately, there is no surefire way to find out as early as now whether your business will flourish or crash and burn. But, being in the know about how the hospitality industry in Brisbane works is not only a requirement, but it also paves the path towards becoming a well-respected and successful entrepreneur.