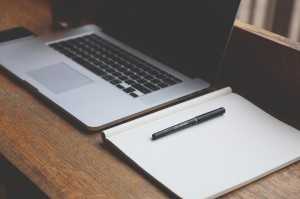 One of the most effective digital marketing strategies is creating content. Without it, websites can't rank on search engines and target their potential market using a specific set of keywords.
Using a keyword is important in content creation, but with Google's ever changing algorithm updates, it's best to think of other ways to make it work. A good example is using long-tailed versions.
What is Long Tail and Why is it Important?
Long tail keywords are phrases that make a general keyword specific. For instance, instead of using "shoes," a good long tail version could be "blue running shoes" or "four-inch hidden wedge shoes." The results for the word "shoe" can be overwhelming, so it's best to use keywords with lower competition. In addition, consumers who use specific terms in their search are more likely to buy.
Is Using a Long Tail Keyword Enough?
C1 Partners noted that content marketing is all about giving value to an audience. It shouldn't have a heavy sales approach, but rather have information that educates, entertains, and engages potential consumers. How you're going to insert the long tail keyword can also make a difference. Google prefers relevant content. If your site has the keywords, but can't give anything beneficial in return, then it's useless. You're not using your content and keywords to their full potential.
How can You Decide Which Keywords to Use?
The Beginner's Guide to SEO by Moz.com notes that long tail keywords make up about 70% of the searches on the Internet. This doesn't mean that you can use anything you can think of, though. This is where digital marketing experts come in. They know where and how to start the content creation process by finding which phrases are better to use for higher ranking and click through rates.
Long tail keywords can lead you to a successful content marketing strategy. All you need is to know how you can find the right ones for your pages and believe in its importance.