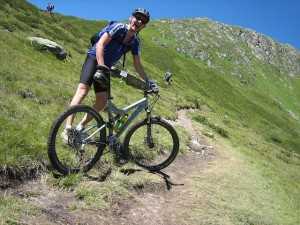 Once you decide to become a weekend warrior, you might think that mountain biking is the right activity. Despite the fact that it's your first time to explore hills and mountains with a bike, you have no thoughts of backing out. You've always thought of this adventure as an exciting way to get closer to nature.
Never underestimate the challenge of mountain biking, though. Apart from white water rafting tours, many companies in the U.S. are providing this activity to provide thrill and adventure, all depending on the terrain their clients choose. On top of the difficulty, there are some problems that may come your way, such as occasional breakdowns and unpredictable weather.
Here are some tips that will help you survive your first mountain biking trip:
Pack Light
You're not supposed to bring many things. Remember, you're traversing a rocky and uphill path, so be sure to bring a lighter load. Apart from water, bring an extra shirt, sunscreen, and energy-boosting food (energy bars, trail mix, or the like). Be sure to have your bike's cleaning kit, which includes chain cleaner, spray bottles, and brush.
Eat Up
Before you hit the path, fill yourself up with energy. You need calories, so go for food that is rich in carbohydrates. Don't just get your carbs fix from breads and sugary food. Instead, source your carbs from fruits, vegetables, and rice. Complete your diet with proteins.
Wear the Right Clothes
Be smart with what you wear. Don't just go for plain shirts. Wear bike jerseys, as they are specifically designed to provide ventilation. They also have a reflective trim, which is useful for nighttime riding. Wear mountain bike shorts instead of the regular cycling shorts. Mountain bike shorts are looser and more comfortable. Don't forget your footwear and
More importantly, you need to communicate with your teammates. Don't be ashamed of being a newbie. Ask them questions, and ask for assistance if you need some.