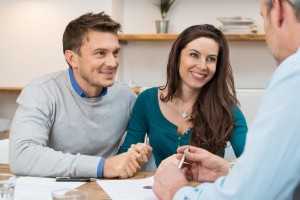 For most people, especially young couples, the decision to buy a house is quite special. After all, the home becomes a memory maker. Nonetheless, the process of buying or selling any property is no easy task. Ask any person who has had a taste of it, and they will tell you it is no walk in the park.
Decisions on property transactions can have legal consequences. As such, you need to hire a real estate attorney to ensure all procedures are done appropriately. M-S-Lawyers.com explains some of the roles of a real estate lawyer in Denver:
It is the duty of a real estate attorney to provide you with legal counsel on matters relating to property transactions. This includes going over the entire contract to ensure you understand all the terms and conditions involved, so you can make a wise decision. During a real estate dispute, your attorney may help in solving the conflict at hand. They also assist in real estate transactions, including handling titles.
Any real estate attorney will take the initiative to prepare all the required documents when selling or buying a property. At the same time, they can also review the documents and prepare deeds. Lawyers also ensure the property is rightfully registered to avoid any mishaps or inconveniences. Your attorney is also responsible for making any registrations on your behalf, or making any contract modifications as required.
In cases where you feel the terms of sale and the prices quoted are not favorable to your case, your attorney may assist in negotiating the terms on your behalf to make sure the deal is fair for all parties.
Rarely, a deal may go wrong, and you might find yourself in a lawsuit. During such moments, your real estate lawyer can serve as your guide. Your attorney can prepare the necessary documents to support you during the trial, as well as make any appeals if necessary.
Minimizing Financial Risk Loss
Your real estate attorney should protect your interests during the transactions to avoid financial risks. This can be achieved by going through the contract documents, as well as the tax documents to pinpoint errors and have them rectified.
With assistance from a real estate lawyer, you have peace of mind that your transactions will go towards the right direction.