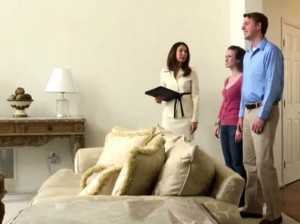 The kind of tenancy you have can affect your rights, as these depend on whom you are letting the property from, when your agreement started, and if your proprietor lives in the same area or complex. Even if you do not own the property, letting it for either a short or long time gives you the following:
The Right to Know What is in Your Agreement
You should have access to all information in your tenancy agreement. These include the start date, amount of rent, when to pay it, method of payment, and the length if it is a fixed term. Gordon's The Online Estate Agent noted that even the agent whom you gave permission to review or sign the contract on your behalf should know every detail about it.
The Right to Live Undisturbed
You have the right to live in the property you let peacefully, without disturbance from the proprietor or anybody related to them. They cannot enter your property as they wish and limit or interfere with how you live in your private space. They should mind their own business once the tenancy has started. You can file a harassment case if this continues during your stay.
The Right to Live in a Well-Maintained Property
Your proprietor has to make sure that the property is in good condition before and during your stay. The Landlord and Tenant Act 1985 Chapter 70 states that proprietors need to keep the proper working order of their properties and repair its structures, such as drains, external pipelines, and gutters, if necessary. They should check if the supply of electricity, gas, heating, and water are sufficient and working.
Tenants have their own responsibilities to follow depending on the agreement, as well. Be sure to know who is responsible for the maintenance of the property, like fixing a clogged sink or changing a busted fuse.
These are only some of the rights you are entitled to as a tenant. If you think that your proprietor is going overboard, you can tell them that it is against the law to abuse their powers.