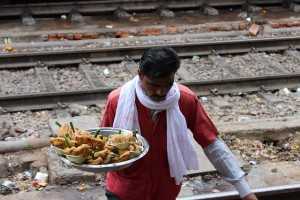 Hunger and malnutrition are heavy problems that even the smartest state and federal leaders are having a hard time to fully address. With the millions of people dying or getting sick from bad food, isn't it appalling to know that 30 to 50 percent of farm produce never reach the dining table?
Here are the four challenges that drive the food transport industry in the U.S.:
Geography
Food transport and logistics experts consider geography a hurdle in delivering farm produce to consumers. If the country imports lettuce, carrots, and other vegetables, how can those items reach grocery stores efficiently? More people and less farmland is also a pressing problem for most countries, as WestCoastCarriers.net explains. Arable land is limited to certain locations, while the growing population continues to eat more of those agricultural lands.
Routing
Trusted refrigerated trucking companies in California and other states follow strict schedules and routing systems. Not all companies adhere to such guidelines, though. If a flatbed truck from a farm carrying bags of broccoli and cauliflower does not reach the warehouse upon schedule, most of the produce may be rejected and wasted because of damage.
High Energy Costs
Vehicles carrying fresh food require energy to run. With the high costs of gas per gallon, it's not surprising that consumers pay more for their meat, fruits, and vegetables. Can you imagine if you would just plant what you need and harvest fresh veggies in the garden? Not everyone has that luxury, though; most people still depend on grocery stores for food.
Sanitation
Food transport and safety practices go hand in hand. Refrigerated trucking companies adhere to guidelines set by the US Food and Drug Administration. This assures produce suppliers and consumers that E. coli, salmonella, and other bacteria do not grow in warm plastics and food transport containers.
These four major challenges drive national food security. Perhaps both political and industry leaders can share innovative ideas for their processes and find better solutions to deliver a higher standard of food service to consumers.