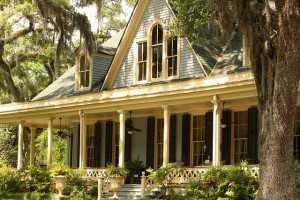 You may be wondering if there's a better way to pay off your mortgage than with the current terms of your loan. Some may tell you that signing up with a new lender will be better for you in the long run. Like any other big decision, however, it's best to evaluate all information before hastily going for something that may not turn out great later on.
Clear your current debt
Mortgage refinancing is all about weighing the benefit of taking another loan on the current mortgage. Lenders usually agree to take on the refinancing depending on certain things.
One of the factors that lenders look at for refinancing eligibility is your credit score. It is possible to get more favorable terms if your credit score is good, but if it has worsened since your last mortgage, you may have to pay more interest.
The lender also looks at your net worth and other outstanding debts you may have. You will have to submit whatever documents the lender will request to prove your financial standing.
Long term vs. short term
Once the refinancing has been approved and all applicable fees are settled, you will now start with your new mortgage terms. There are benefits in getting new terms, such as lowering the interest rate and increasing or decreasing the amount of time needed to pay off your mortgage.
Generally, a longer term mortgage will get you a monthly bill that is lower than what you were previously paying. The drawback is that you will pay more in interest over time. A shorter term mortgage, on the other hand, will mean you pay more each month, but you have the chance to pay off your debt sooner and overall, you will pay less interest.
Understand the terms
As mortgage refinancing involves borrowing money, you have to understand all of the terms presented to you before you sign up. The mortgage brokers at AltiusMortgage.com in Utah say that it is important to seek advice from professionals who understand your financial goals. This way, you can choose a lender whose terms are in line with what you can work with.
Keep in mind to weigh the pros and cons of the refinancing options presented to you. If you are still unsure, don't hesitate to talk to experienced mortgage professionals to get the best advice.