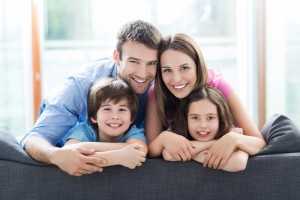 The proverbial Aussie life comprises of lots of outdoor recreational activities for the family, day trips to natural attractions, feverish obsession with sports and savouring eclectic cuisine in multi-cultural cities. Characterised by great weather, a good standard of living, affordable education options and plenty of job opportunities, there's little wonder that Australia is the new hotspot for migrants. 
When moving to Australia from NZ, Transworld International Removals Auckland suggests hiring the services of an expert and professional removal company that can safely remove everything from personal belongings to pets to automobiles.
Here's a round-up of the best Australian cities for families.
Wondonga, Victoria
Wondonga is ideal for young families owing to its world-class sports facilities, well-organized transportation, a buzzing local performing arts scene and top-notch public schools. Juxtaposed between Victoria and New South Wales, it is conveniently accessible to prominent destinations in both states. Home to significant industries and a thriving cattle market, Wondonga also offers plenty of job and business opportunities.
Melbourne, Victoria
The multi-ethnic Capital of Victoria symbolises all things good in life. Its seemingly unending pursuit for a good life is evident in its musical events, idyllic beaches, festivals and upscale restaurants. From surfing to eating at a beach side cafe to admiring classy street art- you can do it all here. Melbourne is cool, urban, family-friendly (plenty of good schools and a low crime rate) and remarkably enjoyable.
Perth, Western Australia
Featuring on the Economist Intelligence Unit's 2015 list of top 10 most liveable cities in the world, Perth's charmingly isolated location has done little to dampen its penchant for fun. The city is home to top rated schools, a multitude of pristine beaches, several musical concerts and a fascinating assortment of museums. The low rate of crime, action-packed outdoor sports, entertainment options and family picnic and outing facilities make this Western Australian city virtually irresistible to whoever sets foot here.
Australia is great for families courtesy its friendly multi-cultural vibe, world-class lifestyle, natural resources and healthy economic condition.