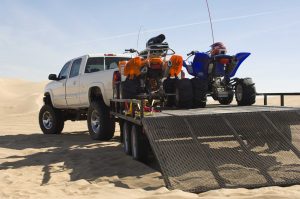 Cars for sale in New Zealand for 2016 underscored Kiwis' love for a certain type of vehicle: one-tonne utes. Based on figures for new vehicle registrations in the previous year, utes accounted for five out of seven cars sold in the country. The Ford Ranger ranked on top among ute models with 8,478 registrations or 6% of the overall market for new cars nationwide.
At the rate that buyers are preferring to drive a ute, Auckland Motors says that it won't come as a surprise that more cars are to be launched for sale in 2017.
Jack of All Trades
The reason behind the growing popularity of utes amongst Kiwis lies in their ability to accomplish different tasks and user demands — aside from being pleasing to the eye, of course. The market's response to this trend by introducing versatile yet equally stylish vehicles in 2016 has paid off, as nearly 58% of 31,538 sold utes in 2016 comprised four-wheel drive models.
Thanks to a booming economy and an increasing number of immigrants, the car industry may see 2017 as another year of good business, according to the Motor Industry Association (MIA).
Steering Growth
MIA data showed that the strong sales record in 2016 appeared to have provided some momentum for new car sales in February, which rose to its highest year-over-year rate on record at 14.3%, according to MIA CEO David Crawford.
Factors such as record net immigration, low cost of debt and a stable economy helped buoy the industry during the month, indicating that market conditions remain favourable as the year progresses, Crawford said.
There's no doubt that Kiwis seem to be smitten with utes due to their reputation of an all-around vehicle, which is perfect whether you often drive through a rough terrain or simply want to own a car that performs beyond your expectations.