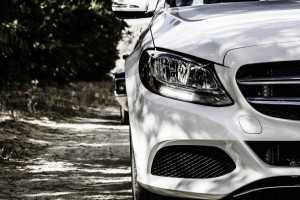 As the year comes to an end, car enthusiasts are excited for the new batch of handsome cars that will occupy their local showrooms in 2016.
Among the different car types, coupés are always the scene-stealers. Two-door cars are popular because of their stylish looks and high-speed performance. In 2016, these three two-door cars will catch the eye of every car aficionado in town.
Acura NSX
The Honda NSX, also known as Acura NSX, will be back in 2016 through a generation of fast and frugal gas/electric hybrid coupé. This chiseled-looking car has a three-motor electric Sport Hybrid drive system that boosts its twin-turbocharged 3.5-liter V6 engine.
It also has a chassis control feature called "launch" that ensures a sudden and definite acceleration from a standing start. On the other hand, the carbon-ceramic brake discs at all four wheels guarantee the stopping abilities of this coupé. Experts expect that the Manufacturer's Suggested Retail Price (MSRP) of this coupé will be in mid-$100,000 range.
Chevrolet Camaro
The sixth generation of this venerable coupé has updated engineering and design. The Camaro retains its low profile and high belt line, but the curves and creases in the front and rear are re-sculpted, resulting in a more contemporary look. This coupé has a turbocharged four-cylinder engine and a new 3.6-liter V6 that generates a V8-like 355 horses. According to Blossom Chevrolet, the price of this car starts at $25,000.
Mercedes-Benz AMG GT
This coupé from Mercedes-Benz is a combination of beauty and intense passion. The scene-stealing look of this car is not just because of its stylish exterior. The interior of this car has an "aviation design" theme.
It features powerful wing-like dashboard, a dominant center console and four central spotlight-style vents. This coupé promises higher standards for dynamic and precise performance with its AMG 4.0-liter V8 biturbo engine and a 7-speed dual-clutch transmission. The MSRP of this car is $129,900.
There will be a number of new sedans, SUVs, convertibles, and hybrid cars next year. But these three coupés will definitely outshine them all.