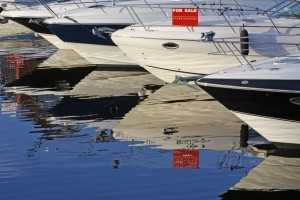 The winter season is just around the corner. If you are a boat owner, then you have responsibilities to perform. Winterising the boat is one such maintenance duty. You can do it on your own or just work with an expert. It is important that this is done correctly to make your boat ready when the spring comes. If not, you may have to face many issues. Let this article be your guide.
Proper storage
Winterising the boat, if done right, can increase the life span of the boat and the engines. This is the reason you have to properly store it in a place that is neat and dry, says industry expert Perth Metro Storage. This is where self-storage units come in handy. It will protect the parts and components of the boat from corrosion, freezing and also from remaining idle for extended periods of time. The engine should also be protected from condensation issues, which can lead to rusting.
Different steps in the process
The first step is to make sure the fuel tank of the boat is full with little room for expansion due to temperature variations. You should add fuel stabiliser according to the instruction for the particular product. If you keep the tank empty then there is a risk of condensation in the tank. The condensing process can lead to rusting, corrosion and clogging, all of which should be avoided. You should also turn off the valves and seal the exhaust ports with a good duct tape. Make sure that you replace the fuel filter and the water separator.
Protect the engine well
First, run the engine for some time so that it warms up well. Then change the oil when it is still warm. This makes sure that most of the impurities in the oil is drained. Change the oil filters before your store your boat. If the engine uses a coolant then drain the fluids and replace it with an anti-freeze that is propylene glycol based.
Thoroughly clean the boat before winter sets in and before you store the boat. Finally, disconnect the battery and keep it in a storage facility.