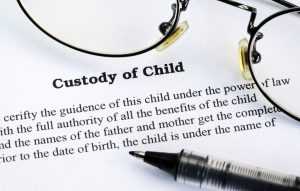 When divorce occurs, you and the ex-spouse aren't the only ones shoved into the unknown; so are the kids.
All of a sudden, Mom and Dad live in separate houses. The idea of "visitation schedules" now exists as they shuttle back and forth from one home to another. In some cases, parents sell the family home, forcing the kids to change schools and adjust to their new life.
In the midst of all the changes, kids need their parents more than ever. Talking with child custody lawyers in Albuquerque is a priority, but the children should always come first. It's important to keep balance, routine, and consistency in their lives.
Fortunately, a sitter is the answer to your post-divorce prayers.
An Easier Transition
One sitter between two households makes the ordeal easier for both parties, especially for high-conflict divorces. Parents stay regularly updated with the kids. No need to contact the ex-spouse to know about pick-up times and game schedules. The sitter serves as the transitioning bridge of the parents and the children.
Should visitation schedules change, either Mom or Dad should just inform the sitter. As sitters know the routine of both households, they can easily adjust the kids.
A Better Sense of Security
With a sitter, kids no longer have to worry about who's picking them up from school. Drastic changes in schedules and uncertainty will encourage negative feelings of anxiety, no matter what the child's age is. Will Mom pick them up on a Monday or is it Dad's turn to bring them home?
With one person in charge when both parents are not around, there is less burden on the kids. A sitter offers stability, which is necessary for the kids. After those stressful moments of watching Mom and Dad argue, they deserve a stronger sense of security.
Building Stronger Trust
Admittedly, divorce damages the kids' ability to trust. Everything about life is upside down now — can they trust anyone?
Hiring a sitter for both homes provides them with someone outside the family to put their faith in. Sitters can also serve as the children's confidant, someone who reminds them that both parents, despite the separation, still want the best for them.
Divorce is painful for everyone in the family, including the kids. With the help of a sitter, moving forward becomes easier not only for you, but for them, as well.