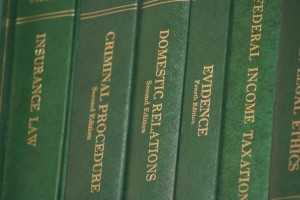 Lawyers are not the only people who can make a difference in the legal practice. Being a paralegal gives you a significant role, as well. With fewer years for training and education compared to law school, you can be a fundamental personality in the industry. To be one, you need to hold an associate's degree.
As your job focuses on extensive research and preparation of legal documents, you need to ace these aspects. You'll be working as the right hand of lawyers, which is why you'll most likely be exposed to their work, as well. Being a researcher, you'll be tasked to mine valuable pieces of evidence that support legal claims, formulate defense strategies, and initiate legal moves.
Enhancing Legal Prowess
According to http://legalstudies.com, most accredited online paralegal certificate programs require you to get a passing SAT or ACT score before getting admitted. You can prepare for what's coming by taking related courses, such as criminal justice, sociology, English, and communications among others.
You need vast knowledge on civil litigation procedures, criminal court structure, different categories of law, and other related matters. With the possibility of becoming a lawyer someday, you need to be fluent in public speaking, documentation and recordkeeping methods, and the latest technologies.
Continuously Learning More
For certification and compliance, you have different options that have a particular set of requirements. You can go to The National Association of Legal Assistants (NALA) if you're an experienced paralegal looking to specialize in a specific area. The American Alliance of Paralegals, Inc. presents voluntary credentials if you have at least five years of paralegal experience.
With the growing demand for paralegals in private law firms and government offices, many institutions have developed course programs that enable you to continue learning and expand your network and opportunities. Every one of these organizations has their specific requirements, though.
Each state implements its own set of guidelines and requirements for paralegal course programs; these are just a few basics. Check your local State Bar Association and other institutions for these necessities.