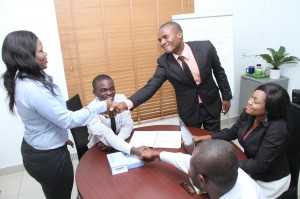 Retaining a good, honest laywer is one of the first things you should do for your small business. Even with the best intentions and training, a paralegal or your own extensive business knowledge cannot compare to the expertise of a good lawyer.
But, finding a good lawyer isn't just a matter of cases won and how big the office is. Essentially, you have to find one that suits you, your business and your own needs. Each lawyer has different expertise and it's your right and prerogative to keep looking until you find the right one.
To help you out, Creagh Weightman Lawyers and others from leading law firms share some of the best things to do when choosing a lawyer:
Consider Taking on a Large Law Firm
The first thing you may think about contracting a large law firm is the high rate. But, you may actually be saving more since you get access to almost all the needed specialisations and skills. When you contact a commercial lawyer, try looking for one who is contracted by a larger firm.
Check the Lawyer's Connections and Experience
A law degree and an office are their entrance into the industry. What makes a good lawyer is his experience and connections in the legal system. A lawyer with a lot of both can get things done better than other lawyers who don't have the experience and network.
Take Advantage of Free Consultations
You'll learn a lot about what you're looking for when you meet the lawyers in person. A lot of law firms and private practitioners offer their first consultation free, so take advantage of the free hour to get to know them if they fit your needs.
Looking for a lawyer is as important as finding the right accountant for your small or medium business. So, be mindful of these tips and make an informed decision.