There's no doubt about it, co-working spaces have gone more popular than ever — and not just among freelancers and startups. It's the talk of the town among aspiring entrepreneurs.
Given the surge of demand for these shared spaces, those who are on the lookout for profitable opportunities have their eyes on co-working spaces. If you're among that lot, you should note that great demand also means great competition. As you're a newbie in the industry, you're up against the giants.
If you want to drive your business to success, here are the things you should keep an eye on when starting your co-working space:
Facility
Co-working spaces essentially emerged from the need for flexible spaces. Startups needed the look and feel of the office, without its hefty rent price. Freelancers and remote workers, on the other hand, needed a more structured space, a little bit more formal than a home and a coffee shop. Thus, co-working spaces were born. This is the core of the business you should always go back to.
A flexible workspace focuses on three things: location, layout, and design. The location should be accessible, near public transportation systems and commercial establishments. The layout should be ergonomic, enabling people to work more efficiently. Lastly, the design should be aesthetically-pleasing, inspiring creativity. It will take some trial and error along the way before you nail these three aspects. That's why entrepreneurs who want to start immediately go for a co-working franchise, as it comes with a tried-and-tested facility model.
Community
The people coming to you seek fellowship and support. Startups, for instance, need a boost of confidence for their fragile business ideas. Freelancers need reminders for focus and productivity every now and then. You have to meet these needs for people to stay.
Initiate community programs. Start by forming small teams, which can be support systems for the members. Encourage them to meet regularly, so they can check up on each other's projects and offer support. Organize meaningful forums and seminars, as well. You can talk about personality development, public speaking, conflict resolution — anything under the sun, depending on the needs of your members.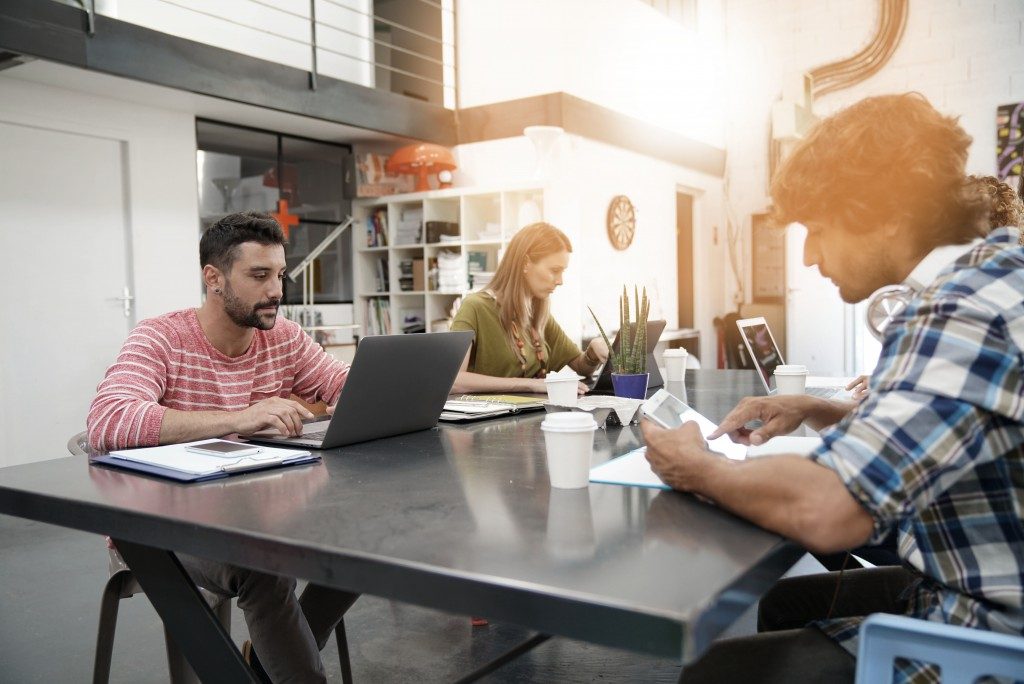 Of course, you should also prioritize activities that let members have fun. Holding a board game night or a happy hour can help break the ice among members who haven't known each other yet. The principle is to build a community. Remember that people come to co-working spaces for the desks, but they stay for the feeling of belongingness.
Hospitality
Of course, the way you interact with your members matters, too. The secret to better hospitality is in your employees. They're the face of your business, so they have to understand the value of building rapport with members and going the extra mile to provide better service.
It's crucial to find the best talents in the industry. You're looking for people who have a deep sense of commitment and a strong set of people skills. It's equally important to train your team on a regular basis. More than knowing the ins and outs of daily business operations, they have to embrace the company's vision, so they will be inspired to work harder. Training can help in that aspect.
Yes, co-working space businesses are rewarding ventures, but it's an industry that has a cutthroat competition. If you want to make it big, start with these three success elements.