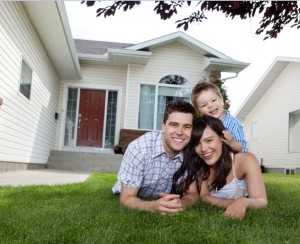 Having a new house in Hoppers Crossing for a large brood will definitely excite your family members, but it may also cause you some worry, especially if you are transferring to a smaller house or a different neighbourhood.
However, if you really like the new real estate area and property in Hoppers Crossing, then there are ways to make a large family fit in a medium-sized residence. Here are some suggestions that you can use to make your home fit your family needs.
Share a Room – Normally, sharing a room is only encouraged when the children are young. However, it can still be managed even when they come of age. All you need to do is make sure that each child have their own beds, their own personal space and are with siblings of the same gender. Double-deck beds are okay as long as they are big enough for your teens to use. No need to worry about study or hobby areas as these can be placed in a common room for everybody's use.
Extend Your Storage – This doesn't mean just adding space for cabinets. It means finding or creating cabinets wherever it's possible. Westbrook Estate recommends making use of the space under the beds, the walls near the ceiling, under the stairs, or even the hallway if it isn't too narrow. Make sure that you also assign each cabinet for a specific class of items (such as kitchen utensils, cleaning materials, etc.) or to a certain family member for their personal use.
Bring it Outside – The backyard and the garage would be useful not just for the garden or your car. If you have an extensive garage, you can also have cabinets and storage shelves installed for tools and other equipment. Set up the play area in the backyard instead of the porch. If you can manage, install awnings in specific areas around your house so you can even have a breakfast nook or reading area.
These are but three suggestions to maximise the limited space of your property. If you truly feel that the neighbourhood and new house you are transferring to is truly worth it, then by all means, put those upgrades in and enjoy your new house. After all, it is you and your family who will truly make it "Home Sweet Home."