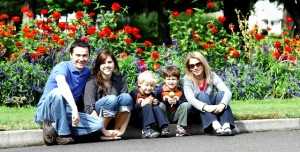 No family is perfect. There will always come a time when family members will have disagreements and misunderstandings. This doesn't mean you have to severe all bonds with your loved ones, though.
There are many ways to solve issues and make your familial relationships stronger than ever. It all starts with learning how to forgive and forget. As Compass Family Counseling says, "Making good decisions during tough times is important to ensure your situation stays manageable."
Here are ways you can maintain that strong family bond:
Quality Time
Families are tightly knit. Some circumstances only call for a few hours together for everyone to move on and forget about the issue. Spending quality time with your family or planning a fun outdoor activity can be healthy for everyone. At the end of the day, you will always be a part of each other's lives.
Open Communication
A problem becomes bigger than what it really is simply because no one's addressing it. Being open to each other can go a long way when preventing miscommunication. When there's a problem among family members, it's important to keep your respect for one other. This will help you better understand every side of the conflict and come up with a way to accept your differences.
Professional Therapy
Some problems are just too deep and complicated that you may need family therapy sessions. Don't think of this as something negative; use this as an opportunity to understand each other better. With professional help, you can get to the root of the problem and uncover issues that you don't know about. Before consulting an expert, make sure everyone involved are on board and comfortable with the idea of therapy.
As they say, you don't choose who gets to be in your family. It's one of your responsibilities to avoid issues and maintain a healthy relationship with loved ones.