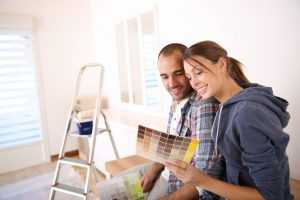 The Bill of Lading is a contract between you and the movers containing all the information you need to transport your stuff safely. An inventory of the cargo is attached to it. This document answers the all-important questions that make your move free from damage, loss, and hassle.
Who do you hold accountable for loss or damage?
If, for example, you are hiring a mover in Salt Lake City, UT, the bill of lading should have the company's exact address and phone number. It should even contain the names of the movers and everyone else participating in the transport of your belongings. It'd be smart for you to verify that all the contact information provided is correct.
What is the schedule, manner, and total cost of the transport?
These are present in any agreement. The information on the Bill of Lading, which you receive on the day of the move, should be identical to the one on your Order of Service, which is arranged before the transport date.
Where will the items be delivered?
Moving to an unfamiliar neighborhood can be confusing so make sure that your Bill of Lading contains the exact address of your new home.
What items are being picked up and delivered?
It's your responsibility to properly declare and verify the list of belongings you are turning over to the movers. Take note of the condition that they are in as well. (We recommend taking pictures of the items and boxes just because we are extra cautious like that.)
What are your rights as a shipper?
Here are some vital points that protect you from property damage and loss.
All moving companies are required by law to insure their cargo as much as 60 cents a pound. If you are requesting transport for valuables, you can arrange for additional coverage.
You may refuse to make settlements on damages on the spot. Take the time to thoroughly evaluate the condition of the cargo after the move.
All moving companies are prohibited by the Federal Motor Carrier Safety Administration from having customers sign any document that waives their right to claim for damages and loss.
The old advice to prepare for the worst is a good tip for first-time movers. Be sharp and attentive. If you take good note of even the little things, moving to your new home can be an exciting and stress-free experience.