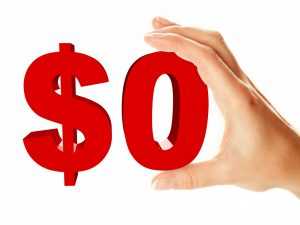 One of the most challenging aspects of buying a home is accumulating enough savings for a down payment. Conventional loans require a minimum of at least 3-5% down payment and, depending on the price of the property, it could add up to a fairly large amount.
Saving up for a down payment can be a financial challenge for first-time home buyers or people on a tight budget. There are, however, mortgages that offer a 0% down payment option.
VA Loans
Military personnel and widowed veteran spouses may qualify for the Veteran Affairs (VA) insurance program, which assists families in financing the full value of their homes with zero down payment. According to Primary Residential Mortgage, Inc., VA loans are an ideal financing option as they offer lower interest rates than conventional loans, and require lower minimum credit scores. In fact, VA loans have helped more than 20 million veterans in the country.
USDA Rural Development Housing Loans
Farmers aren't the only ones qualified for a U.S. Department of Agriculture (USDA) Rural Development Housing loan. Low-to-moderate income households that live in semi-rural communities are also entitled to the benefits of the loan program. Borrowers may check the USDA website and enter their zip code, income, and number of household members to see if they meet the guidelines for the loan.
State and Local Incentive Programs
Almost every state in the country has their own unique homebuyer incentive program. Depending on what the program offers, homebuyers can enjoy zero to low down payment rates, closing cost assistance, and other benefits that make the buying process easier on the individual.
Zero down payment mortgage loans appeal to borrowers on a tight budget. While 0% down mortgage requires no down payment, borrowers should make sure that they can still fully afford the payments of their home loan. Individuals who lack the proper budget might want to reconsider home ownership to avoid getting stuck with mortgage debts that they can't repay.