As a landlord, you depend on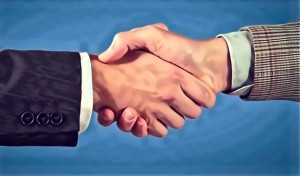 a lot on the rental income your property generates. To ensure a smooth flow of this income you must first make sure that the tenant is reliable. Additionally, you must find a tenant quickly when the previous one moves out. All this work can get quite tedious, particularly if you are living far away from the property in question.
In such a situation, your best bet is to hire a property management company, preferably in the city where your property is. This company can take care of all tenants' property-related issues and leave you with just a smooth flowing rental income.
However, tenancy can only become hassle-free if you take care to find the right property management company. Renthomes.com shares a few tips to help you do this:
 Search Extensively
Instead of committing to the first property management company you come across, search extensively online for as many firms as you can. When searching, remember the following tips:
Read customer reviews as these will give you a good insight into the company's reliability and reputation.
Compare the quality of service between different companies based on the reviews. This will help you shortlist a few names.
 Contact Property Management Companies Personally
Next, take the pains to contact each of the property management companies on your list personally. Be sure to seek some vital information such as-
Their experience levels in the field.
The number of properties they currently manage.
The number of tenants in their books on arrears, and how they plan to get the pending rent amount.
Other services apart from tenancy, such as property maintenance, financial dealings, etc.
Marketing and tenant screening methods.
Number of property inspections carried out annually.
Find that firm meets your expectations, then shortlist them. These are already good companies, and there is only last step to finalize the deal.
 The Costs
Budget, because if it wasn't a factor, get the most expensive, reliable company that you saw. Know the costs of hiring the property management company and see if it meets your budget. Avoid dealing with agencies that are not upfront with their fees or have hidden charges.
Choosing the right property managers will enable to sit back, relax, and enjoy the income from your property. Still, choose judiciously, as the strength of the income flow is proportional to the excellence of your manager.