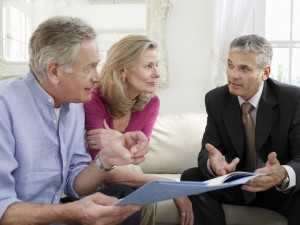 Revocable or living trusts have become increasingly popular due to their ability to address problems associated with estate planning, something that common wills fail to address. Nonetheless, some attorneys feel that living trusts have been overstated while others highly recommend them.
M-S-lawyers.com explains it in detail.
What is a Revocable Trust?
A revocable trust is created when you sign a trust agreement naming another person or corporation to administer the trust. Naming a corporate trustee instead of an individual ensures that someone responsible will be always available to act in your best interest. The one administering the trust is called a trustee while you who allocate the agreement are referred to as the grantor.
In most cases, you get to retain some rights over the trust while you're alive. You have the right to revoke or change the trust at any time, the right to instruct the trustee to pay over any portion of the trust property or all the property as you so wish. The trustee, on the other hand, can distribute the income and principal to the grantor or to his family if the grantor becomes incapacitated or unable to handle his affairs. When the grantor dies, the trust acts like a will and the property is distributed to the stated beneficiaries.
Funding a Trust
It's highly recommended to fund a trust while you're still alive as this ensures that you are fully taken care of in case you become sick or disabled. For you to fund your trust, you need to re-register securities, real estate, and any other unspecified assets included in the trust.
1. Flexibility
With a living trust, you can easily name unrelated individuals or corporate companies as administrators of your property in the event of death. Furthermore, you can make changes to a revocable trust with the help of an estate planning attorney, something you can't do to a will.
2. Probate
If you own property in more than one state, you'll be happy to know that you can avoid probate if you have a revocable trust. Nevertheless, the benefit varies from one location to another.
3. Continuity
Having a living trust is a great way to ensure that you're well taken care of in the event that you become sick or physically challenged.
Living trusts are not for everyone. It all depends on your particular circumstances and needs. Consult an experienced estate planning attorney as the process of creating a revocable trust is complicated and requires a legal analysis.