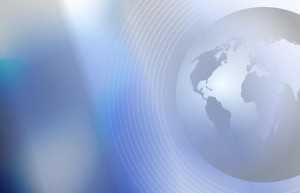 One topic knocking on the doorswith a promise to transform technology is cloud computing. The supporters of this technology rightly assure their clients that the use of this technology will have a positive impact on the future of supply chain systems and applications.
Have a look at their arguments why cloud computing is the future:
An Overview of the Cloud
A cloud service hosts data and services through the Internet,instead of hosting it on the location of the service provider itself. Its computing architecture is service-oriented, virtual, and independent of any specific location. The service providers offer on-demand servers, software, computing resources and storage similar to a grid that supplies electricity.
The clients who hire them are not the owners of this physical machine or infrastructure themselves; they only hire, in effect, an offshore storage for their digital needs. This saves clients a huge amount of capital expenses and other related overheads, since they only pay for the resources they use.
This refers to backend operations, network, storage, and hardware infrastructure. It also includes customized supply chain applications developed in-house. Barring this component, all others are already available in the cloud-based packages.
Cloud Services Cost Less
Managing all this in-house will be very expensive. Additionally, constant upgrading and scaling of the hardware can cost even more. This is the reason a large number of small and medium companies in developed countries prefer to hire cloud-hosting companies for their requirements. For example, in South Africa, cloud service providers follow the lead of cloud.is.co.za in hosting cloud storage for consumers and enterprises alike.
Advantages
Besides being cheap, they also help overcome constraints such as time, space (for physical hardware), power, speed and scalability. SMEsnow use this option to boost their businesses and to cater to clients globally. This also reduces the cost of providing the various services.
Widespread Application
Cloud service has penetrated many areas such as health care research, automobile sector, real time entertainment companies, retail sector, etc.It offers more possibilities to alter the manner in which commercial organization use technology to service clients and supply goods.
Security
Since the organizations also integrate various financial and inventory data into these applications, security is a prime concern of the clients. Cloud services, in response, place adequate security measures on their servers for the utmost privacy and confidentiality. This includes encryption and limited access passwords.
These are the reasons for the rise in the many supply chain management firms globally. Cloud services make all digital processes easier and faster, and even regular consumers now use them to outsource their storage needs.