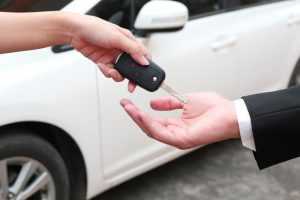 Finding a perfectly conditioned used vehicle has nothing to do with your luck. Instead, it is more on applying your investigative skills along with a good research. Seeing through the potential problems and determining the reliability of the car is a good and effective way to save you from future automotive headaches while on the road.
The following advice will help you avoid lemon cars and will give more value for your money:
Research the Make & Model
The first thing you need to find out is the brand and model of the vehicle you want. This is the most basic way to narrow down your options. Once you've made up your mind, you may now start researching on specific details related to it.
The Beginning of the Inspection
Exterior
For your initial evaluation, be sure to start off on the exterior aspect of the vehicle. Here are the most basic things you should look at:
Look for any signs of cracks on the windshield, windows, and other glass surfaces.
Check if there's any color mismatch in any panel of the body.
See if the headlights and directional lights are intact and fully functional.
The door handles and window control should respond accordingly when you try them out.
Check the doors and trunk if it is properly aligned when opening and closing.
There shouldn't be any dents or scratches because they trigger the development of rust on the surface.
Tire & Wheels
The tire tread should not be worn out and must be aligned properly
Find out the make of the tire and see if all them are from the same make
There shouldn't be any sign of bubbles, cracks, cuts, or damages on the tires
Check if the car have spare tire and if it's in good condition. This might come in handy during road emergency
Look for jack and lug wrench. This might come in handy when you need to replace and change tires.
Engine
Try starting the engine and spot if there's any weird or strange sound coming from it
Spot for possible fluid leaks or engine problems
The battery terminal should be from weathering or corrosion
Check if the engine is emitting strange or foul odor as it runs.
Inspect the radiator, brake, compressor and other essential parts of the engine for possible issues.
Whether you're looking for five-seater sedan or used Ford Escape for sale, these guidelines will help you spot the good ones from not. Be more patient when it comes to buying pre-owned vehicles, since it needs extra effort to ensure you're not committing a big mistake. If you want, you may ask some advice from an auto mechanic to further improve your car buying skills.