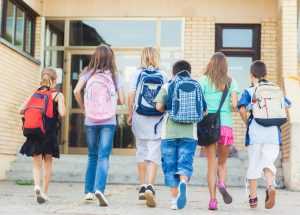 Schools have faced dramatic shifts throughout the years. Before, they served as neighborhood facilities for educational and family events, promoting open environments for socialization. Everyone comes and goes.
Today, some campuses aren't filled with sunshine and welcoming rainbows. Instead, they feel like lockdown facilities where parents deliver and retrieve their children. The tightened security stems from the fear of kidnappings, injuries, and harassment.
These vulnerabilities are real. But that doesn't mean your school should replicate scenes from Orange is the New Black. Schools don't need to feel like prisons.
Fencing Deters Criminals
Industry expert GreatFence.com believes that fence installation saves lives. With small-scale terrorism (e.g. students bringing weapons to hurt others or for showmanship) at large, installing durable industrial fences makes a big difference.
Bigger locks on the front door don't guarantee improved safety. Security begins with the perimeter. Considering the potential threats is a good starting point.
Downgrading Security Will Cost You
As mentioned, fences are effective in delaying intruders. Your next consideration is the fence itself—the type and quality. Since a poor quality fence becomes a community eyesore and maintenance nightmare, re-think your options.
Some schools focus too much on the ornamental aspect of a fence. Initially, it seems insignificant, but when it comes to security, everything counts. As the construction draws near, determine the type of fence perfect for your property. Consult security experts before making a purchase.
Balancing Beauty with Security
Combining the three elements of deter, detect, and delay with the right response results in an effective multiphase program that lowers risk for students. A functional and aesthetically pleasing platform supports durable systems, which discourages crime within the campus.
A holistic approach to school security keeps your school from looking like a prison. Balance performance with aesthetics.