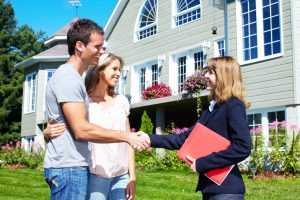 With the current overwhelming demand in the real estate market, buyers rush through the buying process to avoid the deal being moved to the next person in line. Others buy property and find themselves in a series of hearings expenditures to settle court cases.
City Creek Mortgage warns consumers to beware of the following scams:
1. Title Fraud
The scammer uses false documents to pose as the owner of the property, cites The Economic Times. They then sell the house only for the buyer to realize later that the deal does not even include a part of the land the developer had specified as theirs in the deal.
2. Online Sale/Rental Scams
In this type of scam, the fraudster scraps a legitimate ad and uses the information to describe the property as theirs. Realestate.com.au states that they respond to emails and calls, but claim they are unable to meet you at the site. They then propose to meet at a coffee shop to exchange the keys, deposits, and drafted contracts. You then show up at a property that you find occupied.
3. Home Improvement Scams
These criminals come with enticing one-time offers telling you they have leftover materials from a previous job and are willing to work cheap. They take a payment and promise to finish the job the next day — you'll probably never see them again.
4. Foreclosures and Home-Equity Fraud
The criminal approaches a property owner experiencing difficulty in making mortgage payments. They request an upfront fee and an agreement to transfer the property title in exchange for a loan to cover expenses and consolidate loans. The scammer keeps all the payments made by the owner, ignores bills and taxes, and remortgages the property, then absconds with the money. The homeowner remains in debt — without a home. If you need to refinance a mortgage in Utah, use the services of reliable agents.
If you are a buyer or a seller, this scams won't work if you perform due diligence. Using a reputable agent or an established local company can save you unforeseen headaches.