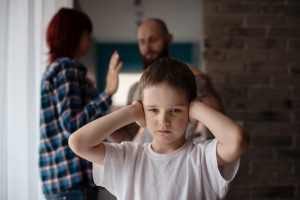 Parents bound by parenting orders should take reasonable steps to follow the court orders. But how could the law make absolutely certain that parents comply with these strict orders? In general, courts and law enforcement authorities don't handle compliance with family court orders.
However, if a parent contravenes or breaches a parenting order, family courts encourages both parties to undergo dispute resolution to resolve their issues. If dispute resolution proves to be unsuccessful, the affected parent could request the court to intervene and modify the parenting order, explains top family lawyers in Aitkenvale.
How Could a Parent Contravene a Parenting Order?
A parent is considered to have breached a family court order if:
The parent intentionally contravenes it;
The parent doesn't make reasonable steps to follow the order;
The parent prevents the other parent from following the order; or
The parent helps the other parent contravene the parenting order.
However, there might be cases in which the court might deem that a parent might have a reasonable reason for breaching a parenting order if the following is true:
The parent doesn't fully understand his or her responsibilities as specified in the parenting order;
The parent has reason to believe that contravening the order was necessary to safeguard the safety or health of the child, parent, or another individual; or
The specific act didn't last for a time longer than required for safeguarding the safety or health of the child, parent, or another individual.
If a Parent Contravenes Without a Reasonable Excuse
If the court deems that the actions of the parent in breach of a parenting order weren't justified, it would consider the specific circumstances surrounding the incident and could order the following:
Require the parent to complete a post-separation parenting program;
Modify the parenting order;
Compensate the other parent for any expenses he or she reasonably incurred due to the incident; or
Give the other parent time to make up for lost time if the actions of the contravening parent led to other parent losing time with the child.
In some cases, the court could order the contravening parent to also pay a costly fine and bond, perform community, or in more severe cases, serve time in prison. If your child's other parent contravenes your parenting order, it's best that you seek professional help so that you could understand your rights and obligations as well as legal remedies and laws that could apply to your particular case.