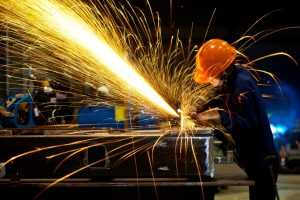 If this would be your first time to deal with a metal fabrication company for sub-contracting projects for your clients, don't fret. The process of searching for the right company is not that difficult and involves typical business processes and negotiations. Here are four essential pointers to start you off.
Assess Your Needs – There are metal fabrication companies that specialise in large production contracts for spare parts. Others are experts in metal body manufacturing for vehicles and large machines. There are those that offer general metal works services for construction or industrial projects. That said; specify what your requirements are for your present metal fabrication project before selecting a fabrication company.
Search for the Right Company – Other than looking for a company that can expertly handle your metal work requirements, find one that also has extensive experience and history. Also, consider the amount of manpower and their present equipment as well. Check for your preferred companies' expertise in specific services which your project will require such as metal pressing, metal spinning, laser cutting and more.
Discuss Your Requirements – Once you've found your finalists, connect with them so you can discuss your requirements in detail. Ask for past projects that are similar to your own and check for quality, estimated time of completion and the materials you prefer. Get their input on the required fabrication methods, manpower and machinery that would complete your needs. Also, ask for their estimated contract price to compare with their existing competitors.
Finalise Your Contract – Once you've made your final choice, make sure that you discuss a written contract for your project. Most likely the contract will be coming from the metal fabrication company of your choice. Study all necessary details and small print. Ask questions regarding any information that is unclear to you. Sign only when everything has been clarified and discussed.
A last word of advice: ask around about your chosen company's customer service and after service. Check testimonials and feedback from their clients. And once you're satisfied with that, complete your negotiations.