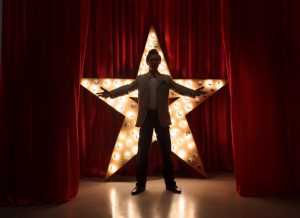 Entertainment is a constantly evolving medium that shifts and changes as people's interests evolve. While everyone loves a good on-stage performance, some entertainers take the performance off the stage and into the audience.
There are entertainers who revel in audience interaction, adding a whole new dimension to the experience. Bounce Music & Entertainment, a New Jersey-based events company, lists a number of diverse types of interactive talents. There are so many different kinds of performers, limited only by human imagination.
Here are just some popular types of interactive talents you can find at events or on the streets:
Living Statues
Living statues are performers who paint themselves to resemble statues, training themselves to hold still for hours at a time, sometimes without even blinking. They use specialized makeup, applying it all over their body and clothes. Some choose to paint themselves to resemble bronze or gold statues, while others prefer a stone or marble look. They only move to break the illusion or to change poses.
Illusionists and Street Magicians
Stage magic is amazing by itself, but street magic and illusion is arguably even more difficult. The illusionist will have to get up close with their audience, without trapdoors and curtains to back them up. The most famous street magician is probably David Blaine, who is not only an illusionist, but is an accomplished endurance artist as well.
Impersonators or Celebrity Lookalikes
Impersonators and celebrity lookalikes like to copy famous people, sometimes for humorous effect. The most popular celebrity copied by impersonators is Elvis Presley, the King of Rock 'n' Roll. Other iconic favorites include Madonna, Cher, and Michael Jackson, among others.
Interactive talent is all about creating a grander, more personal form of entertainment that your audience can see up close, without the spectacle of the stage.