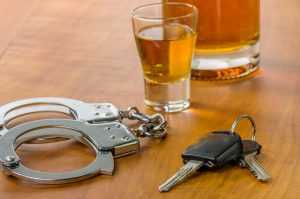 Driving under the influence or DUI can cost you your driving privileges for a given period of time, license suspension, fines, or jail time upon conviction. For what it's worth, it's best that you are aware of the possible consequences before thinking about getting behind the wheel intoxicated. There are instances, though, wherein you get a chance to fight for your case. A lot of people think that when they are charged with DUI, that they walk into court and plead guilty by default. This misconception can lead to regrettable consequences.
If you are not careful enough in handling your DUI charge, you can lose the chance to ever drive again. An attorney specializing in DUI in Springfield, Illinois explains that you can permanently lose your license without a hearing. Finding yourself involved in a vehicular accident, such as crashing into another vehicle and causing injuring or death, will lead to the complete loss of your driving privileges. Take, for example, how authorities recently arrested an NBA player for suspicion of DUI.
NBA Players: A Precautionary Tale
The Fayette County Police caught Iman Shumpert, a former Knick, and current Cavaliers guard, outside Atlanta for suspicion of DUI after a lane violation. TMZ reports how Shumpert, the defensive specialist and high-flying guard, admitted to smoking marijuana in his car. Rightly so, the police found a jar of weed in the defendant's vehicle. The NBA champion refused to take a blood test out of fear of recognition.
To his defense, Shumpert has the right to have a lawyer before subjecting himself to investigation and proceeding with the legal process, being an alleged violator after all.
Keon Clark, on the other hand, had been set to serve an eight-year prison sentence after pleading guilty to two charges back in 2013. The former big man for the Sacramento Kings had faced weapon, drug, and traffic-related charges. Of the cases he had been facing, Clark pleaded guilty to carrying weapons and driving under the influence charges in two separate cases.
These two instances show that anyone, even professional basketball players with money in their pockets and big-time connections, is not exempt from the law.