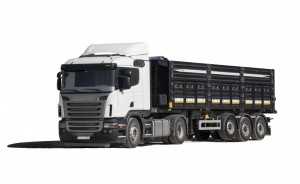 The National Transport Commission (NTC), Australian Trucking Association (ATA) and the Transport Workers' Union of Australia (TWU) have each floated proposals for changes in industry procedures for heavy transportation.
The NTC's proposal includes an increase on payloads of some heavy vehicle combinations by up to 16%, although this would only be applicable to certain routes. The increase aims to allow heavy vehicle operators to maximise the full payload capacity of heavy vehicle combinations, according to NTC CEO Paul Retter.
Quad-Axle Group
Retter said the commission has been reviewing whether quad-axle vehicles used for heavy transport could handle higher mass limits. The NTC also evaluates if these vehicles could use increased limits without being subject to red tape, including application and approval based on performance standards.
Aside from reducing tape, the NTC believes the reforms on payload would allow trucks and other heavy vehicles to achieve better productivity, as these would reduce energy consumption.
Safety First
Meanwhile, the ATA and the TWU want to impose a streamlined set of truck driver licence training and assessment. The common set of safety standards would eliminate the variability in existing safety and quality assessment training.
Both organisations made their case for a reformed licencing process review during an Australia Senate inquiry.
Bill McKinley, ATA national manager government relations and policy, urged all states and the National Heavy Vehicle Regulator to implement a mutual set of standards for the trucking industry. McKinley added that operators are worried over the differences on training quality in terms of load restraint, fatigue management and safety among other things.
Further, the ATA also advised a review of the licencing provisions for foreign heavy transport drivers in Australia. McKinley said that three states currently allow overseas drivers to obtain a licence, despite failing a competency test on driving a heavy vehicle.
He proposed that foreign licence holders should also be banned from driving heavy vehicles for commercial purposes if they don't own Australian heavy vehicle licences.