Corporate events can range from mundane training method launches to fun team building activities. No matter how serious or loose they might be, they're important to every company. This is evident in the $325 billion spending of the Meetings, Incentives, Conferences and Exhibitions (MICE) industry in America. With this level of significance given to corporate events, employees should be granted a pleasant and lively experience every time they're in one.
Here are corporate event ideas your workers will surely love.
Gamify It
Games in corporate events have been the norm for some companies. Even Congress holds their own annual baseball games. You can always mix things up by taking advantage of the rising popularity of Virtual Reality games. There are many VR rental services online like VirtualRealityRentalCo and Interactive Entertainment Group.  There are also sports guest speakers you can hire to speak at your company's annual sports events. No matter how serious things get at the office, everyone is still a kid at heart.
Create Social Media Buzz
Everyone is almost always online nowadays. Social media has become so accessible that anyone with a smartphone can post from anywhere. Capitalize on this by running a raffle using social media sites like Facebook and Twitter.
Ask the audience to take pictures of the event and create a theme for their caption. If it's a year-end party, ask them to post about their New Year's resolutions. Don't forget to create a unique hashtag to track the posts. List their names in a randomizer like RANDOM.ORG to pick a winner. If it's a contest, have an external committee assigned to it so you can judge and announce a winner immediately.
Customizable Food and Drinks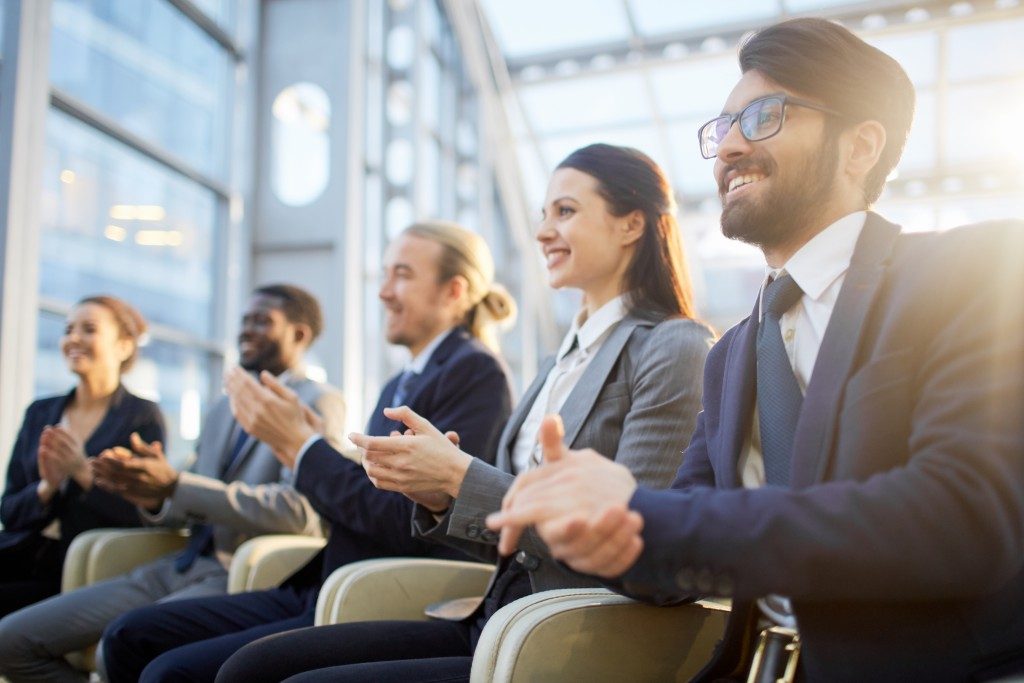 Personalizing your food is one of the freshest ways to enjoy it. When you give your own spin on a dish, there's a sense of accomplishment no matter how good or bad it tastes. Have your employees come up with their own food creation through an open dessert bar. You'll be surprised at how many variations of vanilla ice cream they can make.
You can also hold a fun contest for this with the higher-ups as judges. Have each department create a dessert from the bar to serve to the panel. Give out a prize for both the best and worst tasting dish, because they all worked hard on it — no matter the taste.
If you're going to hold your event in a bar, hire a mixologist. They can create personalized drinks for each employee. Plus, they act as entertainment with their flashy bartending skills.
Photo Booths
Everyone wants to create lasting memories of fun events. Hire a photography team to set up a photo booth in your venue. Most of them already have fun backdrops and props for everyone to use. The older folks will surely enjoy this as it'll remind them of the old photo booths in carnivals and arcades way back when.
Your employees deserve to take a break and have fun after months of dedication and hard work. Give them a lively corporate event to show how much the company cares for them outside the four walls of the office. And when they do have a great time, they're sure to come back to work with a smile.
Read more at AgseLaw.com.