The dentist's chair is perhaps one of the most frightening things in the world. In fact, it is the primary reason that people postpone a dental visit indefinitely until the pain becomes unbearable. People call this fear as 'dental phobia'.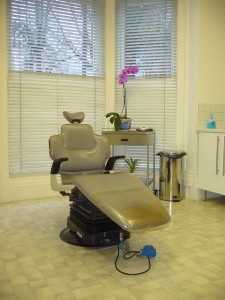 The fact of the matter is that if the dental woes are untreated, they could lead to more serious health problems, including systemic infections, which only makes it worse.
Your best bet is to overcome dental phobia. Easier said than done, true, so here are a few tips to help you do just that.
Remember Anaesthesia
At the outset, remember that dental practices involve the use of anaesthesia. Gone are the days when you had to experience unmitigated pain while the dentists tinkered with your teeth and gums. With anaesthesia around, you will experience minimal pain, if any, when they work.
Communicate With the Dentist
An excellent way of overcoming the fear of the dentist's chair is to communicate well with the dentist, advises the Portobello Dental Clinic. That is, talk to them openly about your fears about the procedure, or when you feel uncomfortable or pained during the process. Some people find that joking about it with the dentists eases their fears.
Know the details of the procedure beforehand, so you are aware of what the dentists would do, or you can anticipate the pain and its implications. Feel free to ask plenty of questions about the treatment.
In this regard, it is important that you find a dentist who actually talks. Additionally, be sure to find a dentist willing to give appointments so that you have enough time to feel comfortable around them.
Take Things Slowly
Also, remember to ask your dentist to take things slowly in light of your nervousness. So, on your first visit, you could perhaps ask them to do simple cleaning instead of the more technical stuff, such as a root canal treatment.
Finally, make sure you visit the dentist regularly to prevent dental problems. Regular visits and preventive measures will do more than enough to uproot your fear of the dentist's chair.