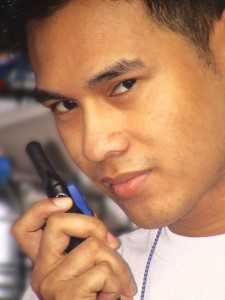 Communication is a vital factor in many fields today. Security personnel, police officers, mountain climbers, trekkers, sailors, among others, use digital communication devices. One of the most important uses of a communication device is that these workers can summon help when faced with an emergency – instantly, reliably.
This is how they work:
Two-Way Communications
Mobile or digital radios are excellent for communication between passengers in different vehicles or places. Two-way communication options suit most circumstances; 'two-way' means the link only exists between two paired devices, explains Vertex Standard.
An advantage of this is that unlike mobile phones that use cellular networks, these radios only use the signals from each other to communicate.
Value Addition
These devices operate on both digital and analog modes. They can accommodate analog signals, so they can pair with any analog two-way device or legacy devices without a hitch.
Improved Call Quality
These modern digital devices can eliminate static and noise. They transmit voice messages clearly and crisply without distortion. Some of them come with features that can improve the voice quality too. During emergencies, clarity of the message is very important as people would likely be in panic mode and unclear messages only heighten anxiety.
Enhanced Privacy
With these devices, you can control and manage your calls. You can choose who should get your voice messages. The devices come with a unique ID that enables you to pick who you need to call or message.
Safety Features
Most of the devices have an emergency alert to keep the driver safe. Users can activate the option called 'lone worker mode', when they leave the vehicle or the device temporarily. After an elapsed amount of time and the mode is still active, the device switches to emergency mode and call for help. This is useful in situations where the person is alone and stranded.
Network Support
They come in FRS and GMRS modes. You require a license to use the GMRS channels. FRS is enough for short-range uses in peaceful areas. For long range channels, you will need GMRS. You can also choose latest units that have GPS.
Mobile radios are still one of the most secure and reliable communication devices created. There is no wonder that even with the proliferation of mobile phones, these radios still find use in specialised fields that require instant and reliable updates.