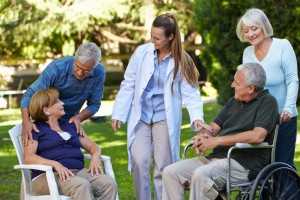 As we age, it is no secret that our health deteriorates. A weak body cannot do certain things, even the simplest and most common ones. In Singapore, there is an estimated amount of 440,000 people aged 65 years and above out of the total population of 5.5 million. The number of elderly, without a doubt, is rapidly increasing in the country.
You may be starting off in caring for aging parents. The government and other companies provide different eldercare services you can consider getting for your parents.
Here are some of them:
For a Long-Term Stay
For centre-based care, you can choose a reputable senior care centre in Singapore. They provide social and health services, so your ageing parents can get everything they need all in one place – from food and medication to social activities. Services that are more specific include dementia day care, community rehabilitation, nursing care and maintenance day care.
For Home Stay
Now, for home-based care, you can choose senior home care (SHC), or formerly, Home Help. With SHC, your parents can get meal deliveries, transportation services, and assistance with activities of daily living (ADL) like housekeeping, personal hygiene, and many others.
For a Short-Term Stay
For respite services, there is the centre-based weekend respite care (CBWRC) available for the elderly. A number of reports show services include medication administration, general exercise and assistance with activities of daily living. You can benefit here by gaining a few hours or 24 hours free of eldercare commitments. You can drop your parents off in a CBWRC and enjoy your free time. Your parents, on the other hand, will enjoy meals, entertaining activities and many more.
Other options you can explore for your aging parents are Interim Caregiver Service (ICS), Nursing Home Respite Care (NHRC), and Singapore Programme for Integrated Care for the Elderly (SPICE). Arm yourself with the right information by researching thoroughly about these services. Whatever your old parents may need, eldercare in Singapore can provide.