Reading and writing can be frustrating for many kids. Especially if, from playing and a routine of physical activity,  the beginner is suddenly forced to sit still and stare at what to them may be a jumble of shapes that do not make sense. Encouraging literacy can start well before children can read, but remember not to pressure the child into anything. Each child develops at their own pace, so teachers must be patient and ready to help and assist them, and if they can, give them the positive results of a creative experience and go online to publish the children's book they created for free.
Individual readiness and the gentle introduction of skills leading up to reading and writing are essential. Since most kids love to engage in stimulating playful ways to relate to things around them, here are a few things to help foster interest and eventually, a love for the written word.
1.    Exposure
Kids imitate and emulate those around them. Seeing you and the other members of the family being comfortable with different forms of reading materials will help kids see reading as a common activity. Having people around them write, whether it's for letters, notes or even grocery lists, will also get them interested enough to try and scribble something on their own.
2.    Access to Appropriate Material
It helps to have different reading materials visible to the kids. Encourage them to pick anything up and browse through the pages even if they haven't started reading yet. Colorful pictures and designs usually catch their attention. Teach them proper handling, how to turn pages, and also how we should put them away when we are done with it. This will get them comfortable and grow confident that they know how to use books and magazines properly. Of course, only keep the child-friendly and age-appropriate ones immediately accessible, while you need to put the ones made of more delicate material and with mature content as far away from the curious hands and eyes.
3.    Create and Play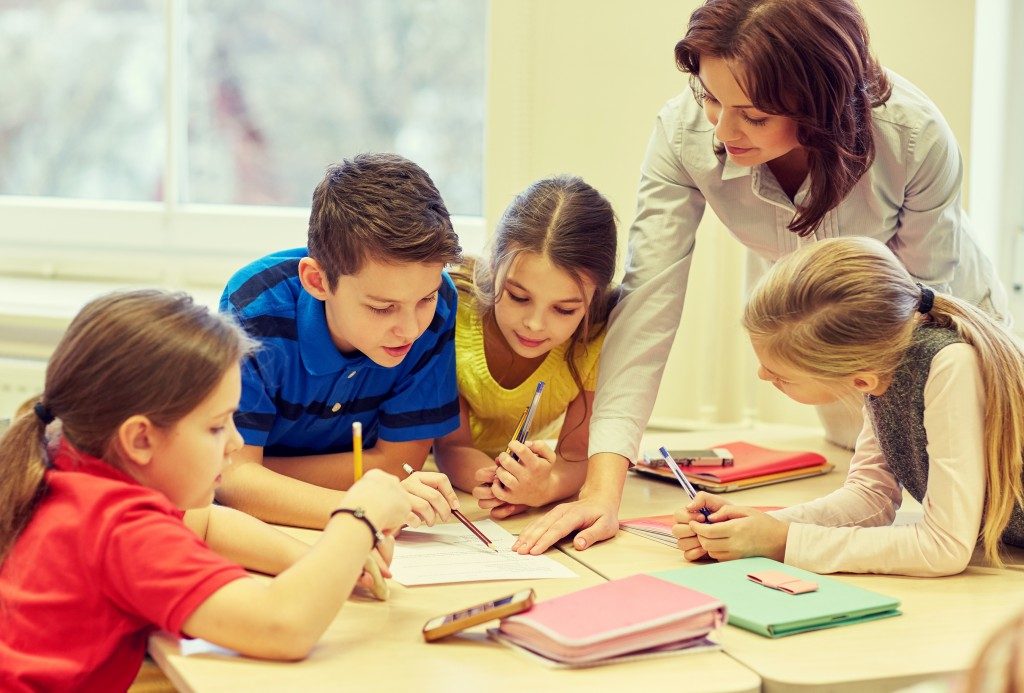 For making children interested in writing, be sure to keep paper, crayons and other tools for writing, drawing and painting readily available. There are thick, chunky colors and pencils in fun designs that are easy to grip for small kids. This will help exercise their creativity, build coordination and control, as well as strengthen the muscles on their hands for more structured writing exercises in the future. Let them use their hands as much as they can with play dough, blocks, clay and other manipulative to hone the excellent motor skills that are needed for writing.
4.    Involvement
Include the kids in choosing their reading material. Help them pick out simple, age-appropriate books to build their interest and awareness of the wide range of choices they can enjoy.
5.    Participation
Reading aloud brings you together, building your relationship, as well as your child's listening skills and vocabulary. Having a regular schedule can develop into something your child looks forward to and help establish a routine that they can do on their own when they're older.
6.    Activities and Games
Engage the kids in word and picture games that would also include other family members for a game night. Play rhyming games, sing songs about the stories or pictures in what they've read. Talk about what they feel and think as you go through each page and encourage them to do a re-telling. You can even help them get it down on paper with a simple drawing of their favorite part, with a quick caption at the bottom, that you can proudly display. Later on, they can come up with their very own story that you can help them put together, complete with illustrations and the proper parts of a book.
Learning to read and write should not be stressful especially for the one who is learning. These are life skills that we are helping them build, so we should be careful also to help them develop a healthy appreciation and respect for it. Making things fun and building interest that they can pursue on their own later on will go a long way to creating a good relationship with reading and writing.