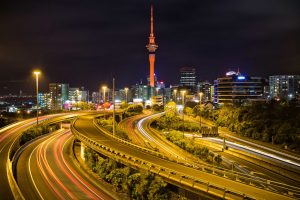 Millions of people flock to New Zealand every year to enjoy the country's cool weather, beautiful mountains, and delicious Pavlova. If you are one of the many travellers bound to set foot in NZ, here are some important things to know:
Visa
New Zealand is pretty lax when it comes to visa requirements. Citizens of developed nations, such as Canada and Switzerland, don't need a visa to enter and can stay in the country for three months. If you wish to stay longer than intended, you need to present a departure ticket and $400 per month, especially if you have prepaid accommodations. To see if you need a visa to enter, check with the country's Visa Bureau.
Language
New Zealanders or Kiwis speak English and they are exceptional at it. However, you may have a difficult time understanding their accent and slang. Before visiting, make sure to learn some useful slang words to blend in. Here are some examples:
Dunny – toilet or bathroom
Dairy – corner store
Tramping – hiking
Barbie – barbecue
Banger – sausage
Sweet As – OK or cool
Currency and Money
Kiwis pay in dollars — New Zealand Dollars (NZD) to be exact. At present, the exchange rate for each USD ranges at 1.40 to 1.45 NZD. Before flying to the country, make sure to carry some NZD for personal use at the airport. As for money during your stay, No.1 Currency noted that many local companies provide foreign exchange in malls and dairies. Tipping is not customary, while ATMs are almost available everywhere.
Weather
New Zealand comprises of high mountains, which affects the country's climate between the North and the South Islands. Rainfall and humidity are more common in the west than the east of the country, while the areas at the Centre through Cook Strait are normally windy. Summers climb to 20 to 25 degrees Celsius while winters drop to 5 to 10 degrees Celsius. Make sure to check the weather at least three days before your trip.
Before leaving for New Zealand, it is advisable to secure a checklist and a quick note on facts and how-tos as to fully prepare yourself. Nothing beats flying to a vacation feeling calm and ready.