For first-time car owners, buying a brand new or secondhand car is the first consideration that comes to mind. Owning a new car can be exciting but getting a used vehicle also has its benefits. It all depends on your priorities and preferences. Let these factors guide you in making your decision.
Splurge or Save
Before you buy a car, you have to first understand your financial capability. If money is not an issue, then it shouldn't really matter either way. But, it is also important to set your own budget and stick with it. This will help you narrow down your options and avoid being easily swayed once you're at the dealership and is faced with a hard-selling pitch.
If you're on a tight budget, going for an auto loan or a used car may be the better alternative. If you have other bills to pay or debts to settle, assuming the responsibility of paying for an additional loan might be harder for you.
Some car dealerships are affiliated with credit unions that offer lower and more flexible auto loan rates for brand new, used, or refinanced cars. You can conveniently apply for a loan and get it approved right on the spot.
Driver and Passenger Safety
If safety is on top of your list (it should be) and if you're driving for a family, then a new car is ideal for you.  New car models are now equipped with family-friendly features that will make transport safer and worry-free. They come with new vehicle safety technology, such as brake assist, pedestrian detection, tire pressure monitors and other accident avoidance functions that will help minimize potential impact and collision. However, this also means they can be more expensive.
A used car can also offer a safe ride, but you have to be more thorough in checking its vehicle history report. For your peace of mind, you might want to hire an experienced mechanic or do a test drive to help you assess if you're getting a good deal for your money.
Resale Value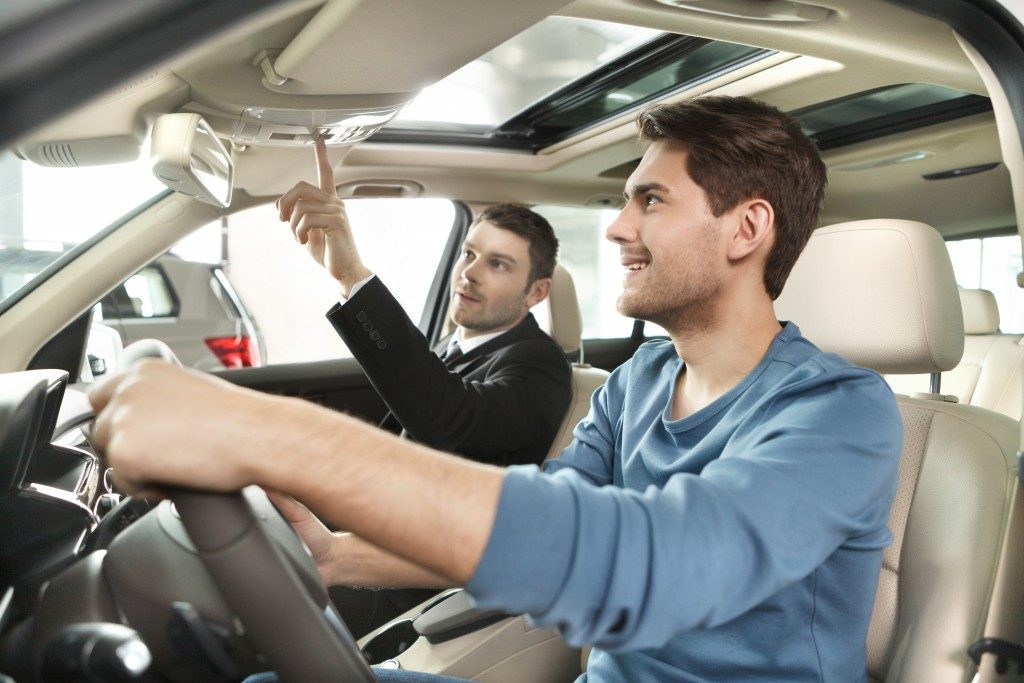 One of the downsides to buying a new car is that its value depreciates drastically within the first few years of use. That means you won't be able to sell it for a price that is near its original value. On the other hand, you may be able to resell a used car at almost the same price you bought it if you're able to keep it in good condition.
Insurance Rates and Repair Costs
Better, more comprehensive insurance coverage options are available to brand new vehicles. In effect, repair costs for new cars may be less expensive, compared to used cars, as these may be covered by insurance. Insurance rates for used cars may be more affordable but depending on their age, condition, and history, insuring them could be more difficult.
Buying a car is a serious investment and if you don't consider your options carefully, you might end up in a sticky situation or regret spending your hard-earned money on a trouble-ridden vehicle. We hope that these tips and research on your end will help point you in the right direction.