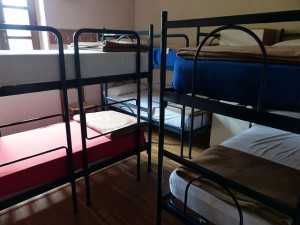 Students these days no longer restrict their university studies to their hometowns. Rather, they look forward to joining prestigious institutions in places far away from home, even overseas. This creates an ever-increasing need for student accommodation in and around various educational institutions in London and other cities around the world.
The good news is that students have ample choices when it comes to suitable accommodation, such as
-In campus residences
-Off campus residences
-Shared housing
-Renting a property
-Boarding houses
Whilst the choices are many, it can get quite overwhelming when it comes to picking the right one. If you are confused as to what type of student accommodation to choose, then know what to look for in these places.
The location
No matter what type of student accommodation you choose, LHALondon suggests keeping in mind the location. Some questions that you should be asking yourself in this regard are
-Is the accommodation near the university?
-Is it well-connected with the university?
-Are there good places to eat and recreational centres around?
-Is public transport nearby?
A location that answers a 'yes' to all these questions would be the most preferable.
The social setting
Whilst in college, the kind of social circle you have impacts your choices in studies and other things in life to a great extent. So make sure that you get a good social setting in the accommodation. If you have a few good college mates living in the same place, nothing could be better. Otherwise, at least avoid neighbourhoods with a high crime rate and poor security.
The landlord
Additionally, remember that regardless of which accommodation type you choose, you will have to deal with a landlord or the person in charge. Preferably, choose an accommodation with a friendly landlord who is helpful and communicative.
Finally, remember to check on the facilities in the accommodation and see if they suit your needs. Once you take care of all these points, rest assured that you will have a comfortable stay during your college days.