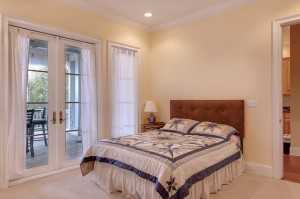 One of the biggest challenges that come with decorating a larger space is making it feel cosy and homey. This is especially true if you do not have nearly enough furniture to fill your spacious abode. Sure, you can use the minimalist approach, but sometimes it just does not produce a very homey vibe. Fortunately, there are plenty of tips and tricks to make a big room feel more inviting.
Here are some simple and quick updates to add warmth to your home décor:
Use Texture
Upholstered furniture or flannel bedding can create a soft and relaxing feel. Introduce a variety of textures in your home décor for warmth and richness. Add pieces or furnishings made from chenille or incorporate a rustic wood coffee table into the design.
Warm Colour Palette
Warmer shades work best in creating a warm and inviting look. Use colour combinations coming from the warmer end of the colour spectrum for an appealing background. You can also use any shade that complements flesh tones for a relaxing and comforting feel.
Benefit from Shutters
Add warmth and beauty to your home by using plantation shutters. Boardwalk suggests using wood shutters, as they add a dramatic flair to almost any space. These can also help you control the light from the inside and add warmth with natural sunlight.
Consider Vintage Pieces
Classic vintage pieces add charm to the space and give it personal touch. Visit antique stores or flea markets to find unique vintage accessories. You can also create your own decorations with easy DIY projects or by recycling materials.
Arranging Furniture
Look for different ways to create cosy areas for entertaining guests. Combine a loveseat with a nice chair or pair chairs together. Don't just line up furniture against wall; strive to make islands of furniture throughout the room. This will make the space look more inviting and warmer.
Use these ideas to make your home feel balanced and comfortable. You can also try to break a large space into separate areas and use a darker wall colour to enhance the hominess of your room.