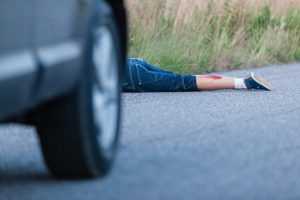 If you have been injured in a car accident that wasn't your fault, you should consult a personal injury lawyer who will advocate for you during this difficult time to help obtain compensation for you.
If you sustained severe injuries in a car wreck, you are living with a disability as a result of someone's careless driving, you've lost your job or your home due to your injuries and you're facing large medical bills that you are struggling to pay, why struggle on your own? You could be compensated for pain and distress, medical expenses and loss of earnings – placing the responsibility for the accident on the person who caused it.
Personal injury attorneys can also assist you in litigating in other types of accidents, such as those that take place at work and medical malpractice lawsuits.
Swift Action is Important
It's important to act quickly if you want to take legal action, says Charles McCorquodale Law, as the state of Alabama has a statute of limitations on personal injury claims. This limitation is set at two years from the date of the accident. This means you have two years to file your case in court, unless the injured party is under the age of 19 years. Legal action can be taken on behalf of minors at any time until they reach this age.
There are No Limits on Compensation You Could Receive
There is no law limiting the amount of compensation a private individual can receive for a car accident, medical malpractice or other types of personal injury claim. An exception to this is punitive damages. A punitive award is given to punish the defendant if it can be proven that he has behaved with malice.