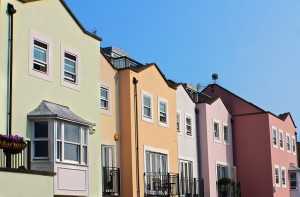 It is justifiably easy to get way over your head when beginning on something as big as investing in Brisbane property. Don't worry though and try to imagine yourself years from now—if you made the right decisions, you might be off vacationing in some luxury holiday with more money to spare, proud of yourself that you followed your instincts to invest in property.
To start you off in property investment, read the following tips.
What Type of Property to Buy
Whether you are keen on buying a small unit, a big house, or a 3-bedroom apartment, Brisbane won't disappoint. Search for properties that have features you know will attract various people like families, couples, retirees, or single folks. These features can be a locked garage, a bigger garden, or somewhere near public transport, schools, and shopping centres. It is also important to consider maintenance costs.
Where to Buy
Brisbane is big, so think carefully about the particular area you want to pursue. Preferably, you should search for areas with higher capital gains potential and where there is higher rental income than the value of the property. You should also look into properties that have been sold recently, along with the sale price so you can get an approximation of the cost of properties in that area.
Lastly, check neighbourhood vacancy rates since higher rates may signal less interest in the area that will make it difficult for you to get tenants.
Who's Going to Manage the Property?
While it is fine to manage your property investment yourself, it will take up a lot of your time and will stress you out once tenants ring you up for even the smallest of things. You will also be in charge of dealing with the upkeep and potential damages.
If property management is not worthy of your stress, you can also consider obtaining the services of professional property management agencies. They have a potential tenant list, knowledge of tenant selection and are always on top of what's hot in the property investment industry. Further, although hiring a property manager is an added expense in your part, it is also a valid tax deduction.
Property investment is no walk in the park. Consider the pointers above before you charge full steam ahead and be rewarded for your prudence.